The SAFE Care Clinic staff is here to care for your pet.
Dr. Tiffany Kutner, Medical Director
Dr. Terry Blankenship, Veterinarian
Dr. Renee Carter, Veterinarian
Gina Jennings, Office Manager and Pet Food Pantry Coordinator
Tracy Vestor, Registered Veterinary Technician
Julie Tallisch, Veterinary Assistant
Neph Nouveau, Veterinary Assistant
Danielle Tsukuda, Veterinary Assistant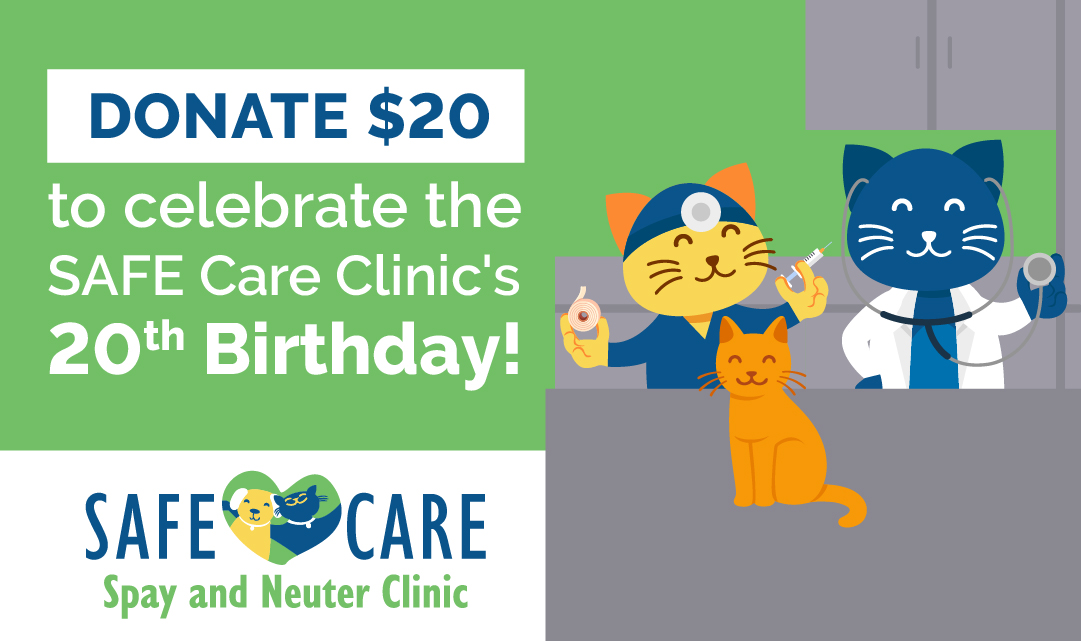 Happy birthday to us! For 20 years, SAFE Haven Spay & Neuter Clinic has helped address the pet overpopulation problem in Wake, Durham,...
read more